What is NW Furniture Bank? Well, if you are thinking that it's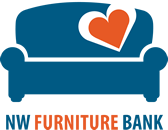 similar to a Food Bank, then you would be correct! They are a non profit that began in 2007 — two years after the idea came to the founder, Bill Lemke, when he was working at the San Francisco Food Bank. He figured that what was being done with food could also be done with furniture. Boy was he right! They are currently able to serve almost 100 families monthly with a household of furniture!
You can drop off furniture from 9 AM – 4 PM Monday through Saturday at their location in downtown Tacoma. Or arrange for a pick-up (within 20 miles) for a $50 fee. They only accept new or gently used items and when arranging for a pick up remember they have the right to reject items.
How else can you help?? Volunteer! There are tons of volunteering opportunities through NWFB — whether it's loading trucks, building furniture, or hosting a drive yourself. If you don't have the time, monetary donations are always welcome, you can even set up a monthly charge. Since they are a non-profit (501 c 3) that donation is totally tax deductible!! DONATE HERE!

"NW Furniture Bank helps families at or below the poverty level struggling with fire, flood, job loss, domestic violence relocation, foster child ageing out, or someone moving from transitional housing." If this is you and you need assistance, you would need a referral to be completed by one of their Community Partners. Have additional questions? Contact them at info@nwfurniturebank.org
Spring Back Mattress Recycling is a division of NW Furniture Bank — for $25 per piece they will come pick up a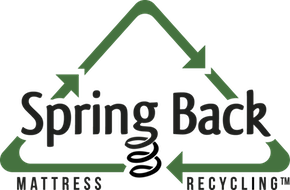 mattress (must be dry) and recycle it if you live within 15 miles of their facility. You can also drop off a mattress to them for only $15 per piece. Most people don't know that mattresses can be recycled…in fact, 90% is made up of recyclable material. Their goal is to be the preferred method of mattress disposal in the Puget Sound — you can help make this happen!!
NW Furniture Bank
117 Puyallup Ave
Tacoma, WA 98421
253-302-3868
info@nwfurniturebank.org
**information deemed reliable but not guarnteed